Dear residents of Marldon village,
Take a pause, whilst sipping your soup.
I want to announce the formation,
Of a voluntary development group.
It's been set up for all village people,
To get something, I know that you all,
Have wanted from the very outset.
And that is a new village hall!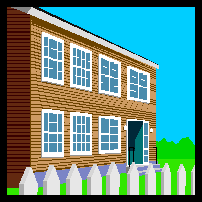 There are other additional facilities,
To be put on other fields, some day,
Such as tennis courts and a bowls area,
And somewhere for the children to play!
It's going to take a lot of effort,
And a great deal of money too!
And that's why, all village people,
We're very much relying on you!
A lot of money may come to us.
From organisations, giving grants.
About seventy-five percent, if we're lucky,
Which we will need to enhance!
So there'll be lots and lots of fund raising,
And, for this, we'll need your support.
So, when we announce a forthcoming event,
Please give it an appreciative thought!
We're going to organise street leaders,
To let you know how things stand.
So go out of your way, to assist them,
And give them a big helping hand!
So, when the new village hall arises,
You can show all your friends, and say,
I was behind all this from the beginning,
And that's why it stands here today!
By
Wee Didit.
Author: Trevor Durbidge Copyright © 2001 [TJD]. All rights reserved. Revised: October 30, 2007 .